A DAY IN THE LIFE
LIFE BEHIND THE SCENES
​ Our staff are at the heart of everything we do, and we recognise the valuable contribution made by every colleague within our Aston Villa family. ​
​ We strive towards delivering excellence, innovation, and being a unified team both on and off the pitch.
Across our Club, everyone has their own part to play in our overall success.
Scroll down to meet some of our team and hear about what a Day in the Life is like in their jobs with us.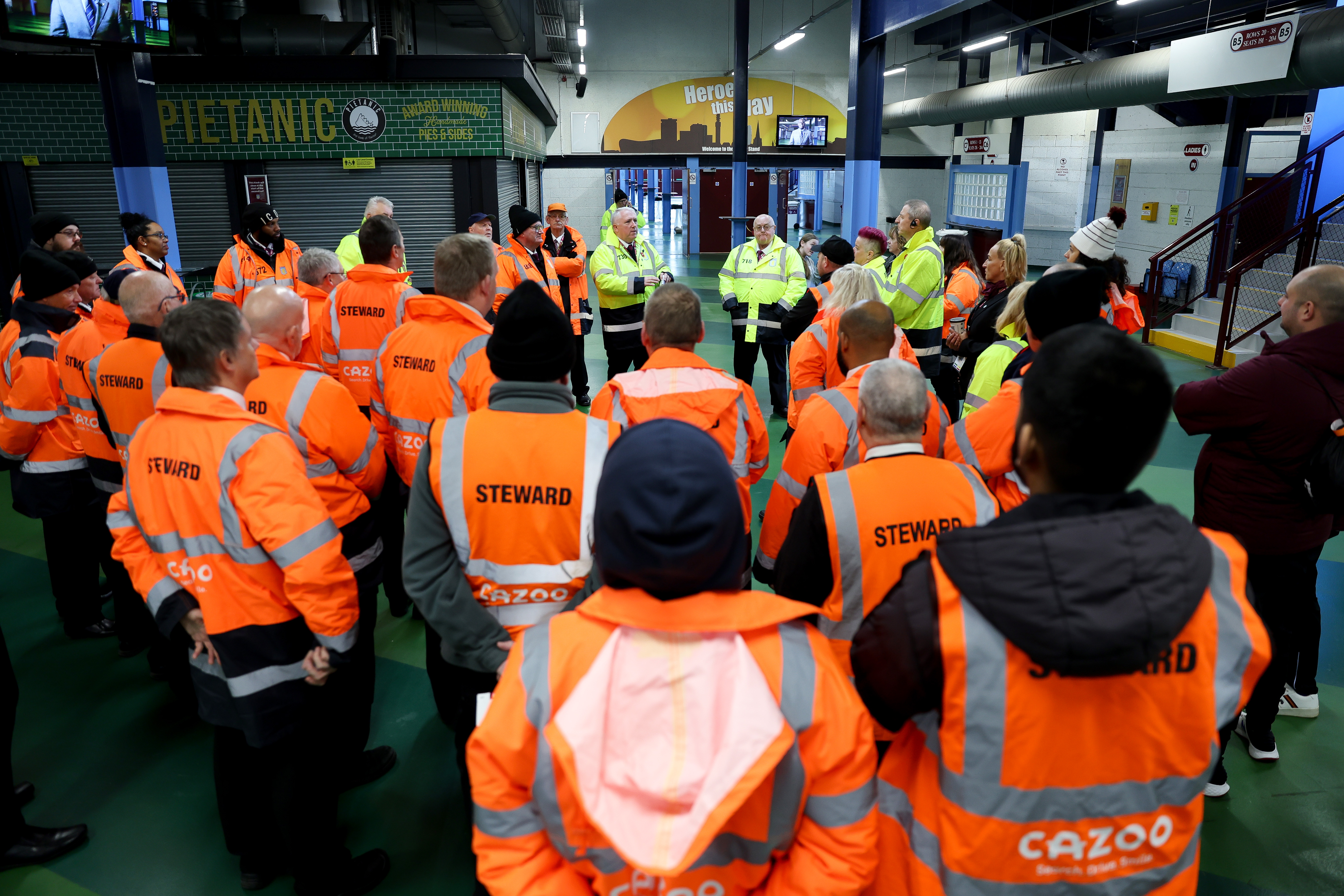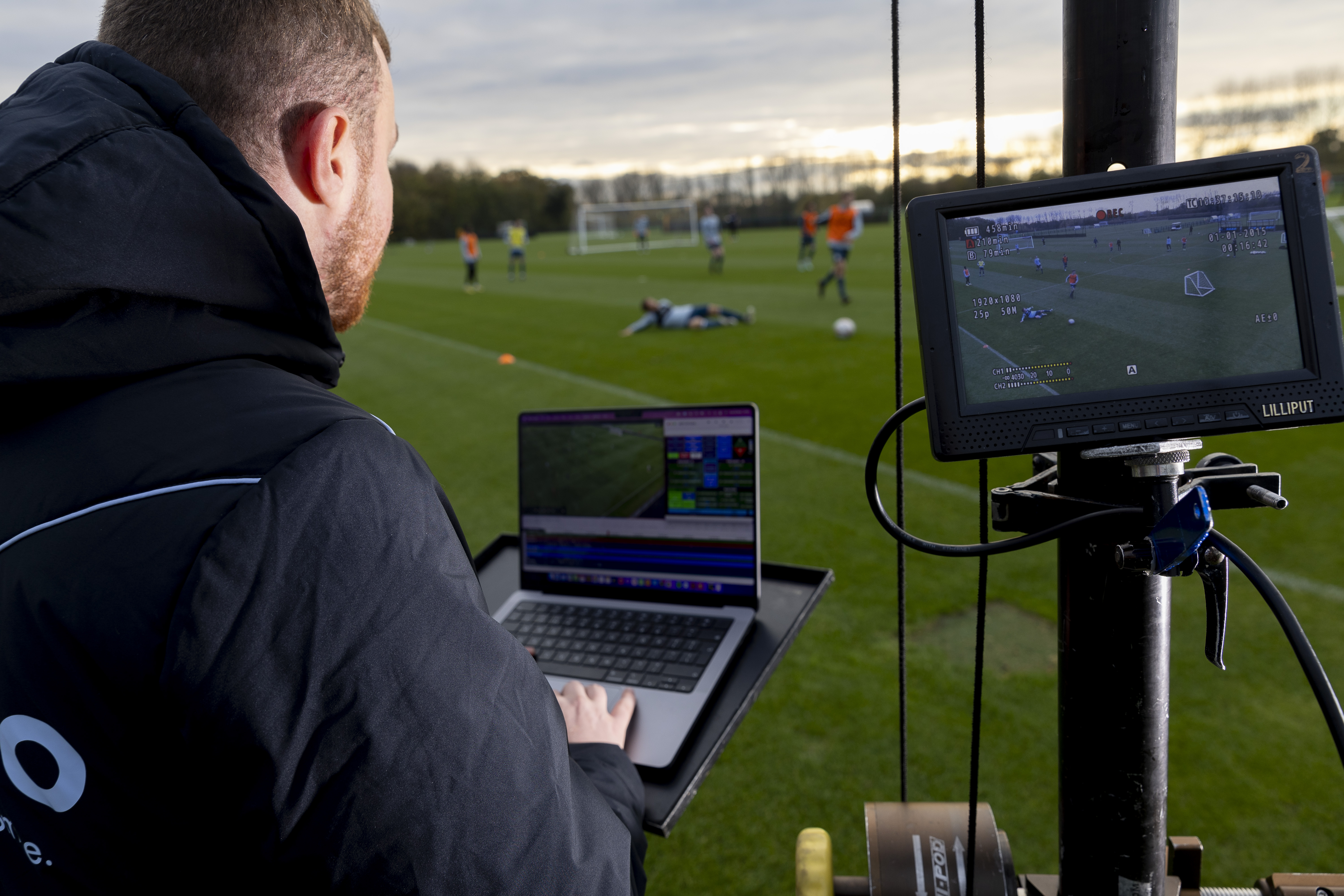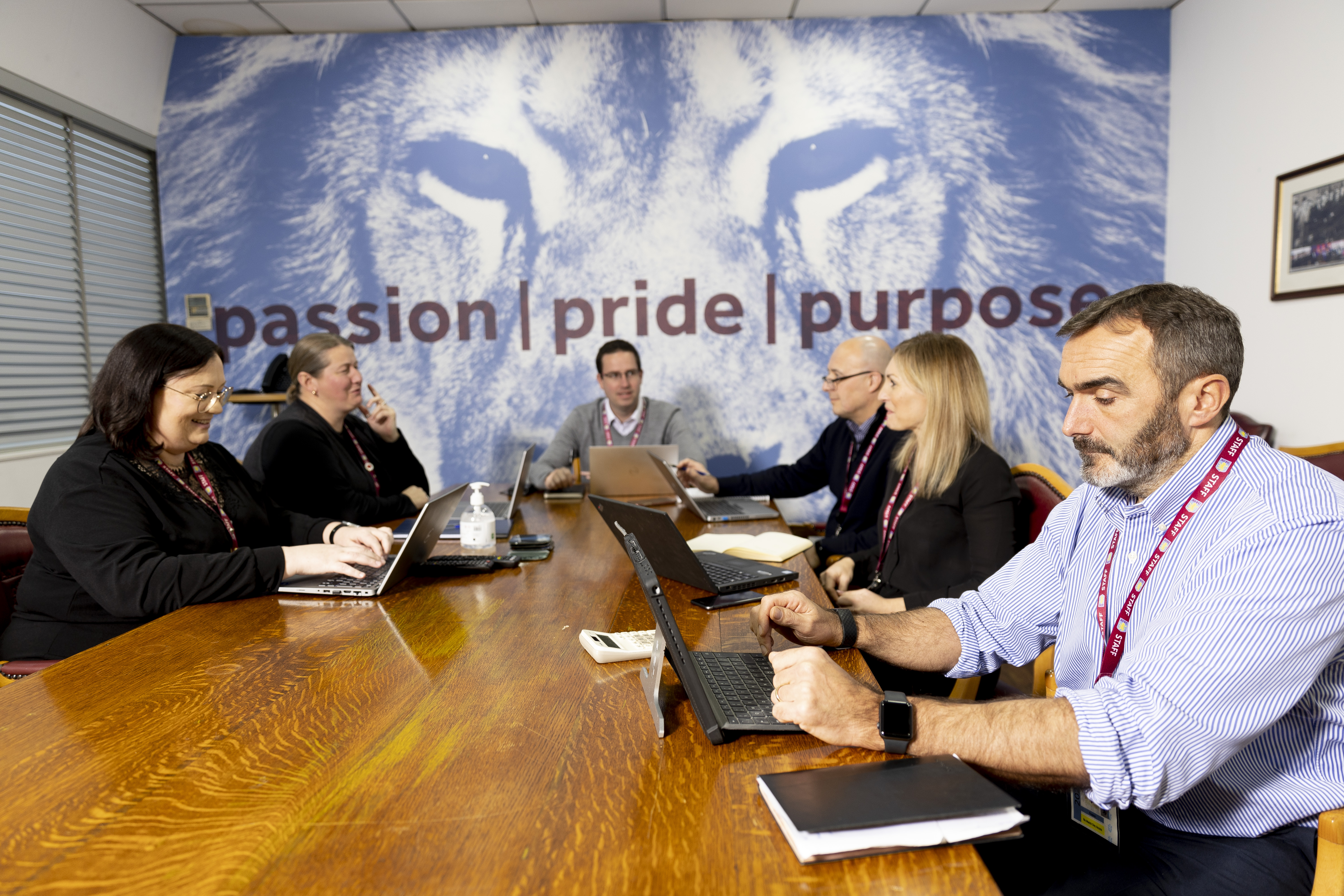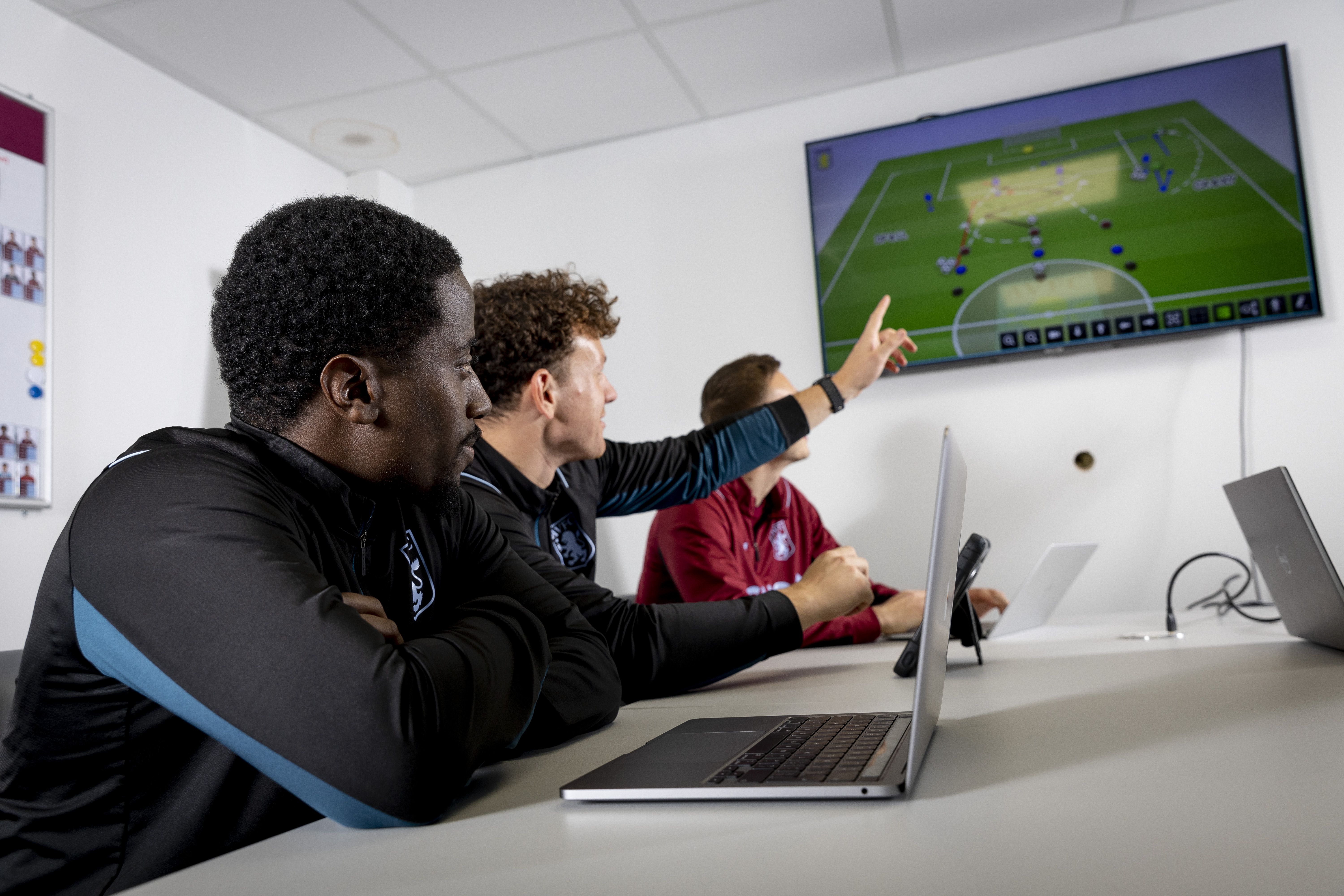 MEET OUR TEAM OFF THE PITCH
Academy Coaching & Development Team

Womens Football & Girls Academy Department

Operations Administration and Reception Team

Marketing Team

Foundation & Community Partnerships Department

Hospitality Team

Matchday Stewards & Security Team

Finance Department

Security & Safety Team
Aaron, Assistant Youth Development Phase Coach
​​Tell us about a typical day in your role?
My role is Assistant Youth Development Phase Lead (12-16s) and Lead U15/16 Coach. In the U15/16s we have 35 players that we have to provide a holistic programme for, and we do this through a Multi-Disciplinary Team.
Typically, my week and each day is very structured and set around if I have a training session or a match. What makes the role interesting and varied is the uniqueness of the people we work with, the players we coach, the programmes or games we are a part of and the complex nature of football which can always throw a 'curve' ball. Each day will contain three main constants for both training and match days, they are planning (the session or match); delivering (coaching the players within the training session or match); and reviewing (how training or the match went). We have a lot of support staff which we have to work with to help us deliver a holistic programme for the players we support, and they too are involved with planning, delivering, reviewing.
An example of what's involved with the planning may be designing the practice, planning for the interventions we may use to engage the players, plan for each individual player or units we are looking to support most before/during or after the session and the ways we may work as staff to deliver this.
​
What is the best thing about working at AVFC?
There are many things! Coming from the area, growing up just off Birchfield Road and having many fans of the Club in my family and friendship circles I know the history and the size of the club is huge. I also know, especially with the support and investment from the owners the huge potential the club has. I get to work with excellent staff members and players which drives me to want to be better each day. I am in a privileged position working for the Club that I do and in the position I am in - I remind myself each day when I drive to Bodymoor Heath.
Callum, Physical Performance Coach Lead
​​

Tell us about a typical day in your role?
A typical day in my role starts by meeting with our physio to ensure we are up to date on all rehabs/return to plays, address anything that's flagged from our wellness/loading reports and finalise player availabilities for the afternoon/evening sessions. This is followed by our U21's technical staff meeting to discuss the afternoon session, any potential changes and finalise our physical metrics/timings with staff. The early afternoon consists of prepping the players hydration, setting up their physical performance prep inside, and pitch warm up outside. These prep sessions and warm ups change dependant on how far we are from our next match day, and what corresponding physical components that's associated with. The session itself is always the highlight of the day, even during those cold winters. After the pitch session, the squads in the gym twice a week, with nutrition supplies, programs and cars all heading from our site up to the Women's First Team gym which we're fortunate enough to use.
The gym sessions are one of my favourite parts of the job, and I really enjoy the opportunities for learning, progression, and building team culture in that space. After the gym session is done and the players head home, we reflect on the programs and loads from the day. I prepare the GPS report from the days pitch session for technical staff and log some physical loading information in various tracking documents.
On Tuesday and Thursdays, when the U21's don't have gym, I lead on the U16's physical prep/warm up and have a team of physical performance staff to support the wider age groups across our YDP department. We then set up our U13, 14 and 16's gym sessions within the Boy's Academy space, held after the pitch session at 8:30pm. It's a big group with an average of 45 players, but we have a great system and team of staff in place to support in the development of all players throughout the course of these long evenings.
What is the best thing about working at Aston Villa Football Club?
The best thing about working for Aston Villa is being surrounded by like-minded, driven individuals who love what they do, and are very talented in their respective fields of work. We're fortunate enough t have some of the best players in the country within our pathway and it's exciting to be a part of their development and journey towards achieving their dreams.
Jodie, Receptionist
​
​
Tell us about a typical day in your role?
My typical day is sitting at the North Stand Reception desk and meeting and greeting anybody that comes through the door, directing them in the right direction. A large part of my day would also include answering calls and transferring them or providing the caller with information when possible. I also work on a Matchday, where I meet and greet people and assist with the collection of tickets.
What is the best thing about working at AVFC?
Everybody works together so well and is so pleasant and friendly. We all help each other to ensure it runs smoothly; teamwork makes the dream work.
Eve, Senior Marketing Executive
​​
​
Tell us about a typical day in your role?
A typical day for me will involve meeting with members of the Marketing team to plan various aspects of upcoming campaigns, organising fan entertainment for matchdays, and supporting other departments with Marketing needs for their events. It also usually involves at least 3 cups of coffee…!
What is the best thing about working at AVFC?
The best thing about working at Aston Villa is the range of tasks I am involved in and the scope for ideas is huge! The Club is growing and so is the ambition, so it is a really exciting time to be involved in the likes of major events, global tours, and the stadium redevelopment.
Amina, Interventions Officer
Tell us about a typical day in your role?
Currently I work for the Aston Villa Foundation, the charity organisation that delivers the community work of Aston Villa Football Club. In my current role, I am an Interventions Officer and I have worked for the Aston Villa Foundation for the past 14 months where I am learning new skills everyday.
It is my responsibility to go into the schools within the local areas surrounding Aston that we work with and present workshops. The workshops I deliver focus on the societial changes and issues that young people face on a daily basis. My role predominately consists of doing 1-2-1 and group mentoring within schools where young people are displaying behavioural issues.
My role has another element consisting of me being a lead coach on community sessions, coaching football to both boys and girls in after school clubs as part of the Premier League Kicks Football Programme.
What is the best thing about working at AVFC?
My role allows me to engage with young girls from all different backgrounds through sport. I do this in group settings as well as offering 1-2-1 mentoring sessions which allows for variety in my role at the Aston Villa Foundation. It also allows me to inspire the young particpants by using my own personal experiences and journey to motivate them to be the best they can be.
Sonya, Hospitality Account Executive
​
​
Tell us about a typical day in your role?
It's a fast paced and invigorating role – with no day being the same! From working with a range of corporate clients and events across the season all year round. We stay in touch on a regular basis to ensure they are making the most of the fantastic hospitality experiences on show at AVFC. My role is primarily maintaining relationships with all members.
Variety is key – so one day we could be selling different fixtures, to entertaining our clients at bespoke events the next, along with the day-to-day business of hospitality sales.
​
What is the best thing about working at AVFC?
The culture and ethos – AVFC are one big family, who work together as a team and go the extra mile to meet the needs of our fans and be a support base to sponsors and clients; ensuring everyone has a great experience here at Villa Park.
Pat, Matchday Deputy Senior
​
​
Tell us about a typical day in your role?
A typical day in my matchday role would include, firstly, undertaking a visual check of my area which includes the concourse, toilets, walkaways, staircases, checking for water leaks or spillages, seating, checking the fire cupboards, emergency phones. All done to complete a visual risk assessment; recording and reporting any problems if there are any. These would be escalated up to my Senior or the control room before the public enter the stadium.
Another part of my day would be welcoming supporters into the stand and to be observant during the game. I would watch the crowd, not the match!
​
What is the best thing about working at AVFC?
Togetherness. All working to ensure the customer has a good lasting impression of OUR Football Club.
Debbie, Sales/General Ledger Supervisor
​

Tell us about a typical day in your role?
My typical day would involve downloading and preparing bank statements along with checking through orders in preparation for the invoices to be raised. I'd ensure all items on the bank statement are posted to the correct codes and Account Numbers. Then run an outstanding account report to check for any overdue invoices that require chasing. I would additionally deal with any outstanding queries and any that arise on the day.
I also have an amazing team that assist me with achieving all these daily tasks.
​
What is the best thing about working at AVFC?
All departments are helpful and friendly and will always assist when needed. I always feel proud when I am asked where I work.
Derek, Security Compliance Officer
​
​
Tell us about a typical day in your role?
I guard the entrance of the North Stand and I help anybody that comes through the doors if need be. I help with guests coming in for functions – I help with directing people where to go if they're lost, I check accreditation to make sure the right people are coming through.
It's honestly amazing because of how many amazing people I'd meet in my role. Not just staff but the public, VIPs, even His Majesty the King!
​
What is the best thing about working at AVFC?
That's it; meeting people, especially matchdays. Friends become family, it's like you're coming home.
DO YOU WANT TO JOIN OUR TEAM OFF THE PITCH?
If you are interested in joining Our Team and playing your part in making our Club a success, read on to find out more and check out our Current Vacancies!